Kapwing's YouTube strategy
Kapwing's a meme maker. I love their YouTube strategy.
1. Finds memes about to go viral
2. Uploads "how to make meme" videos to YouTube
3. Hundreds of thousands start Googling
4. Watch Kapwing's tutorial
5. Which uses their app to make meme
420k views / week.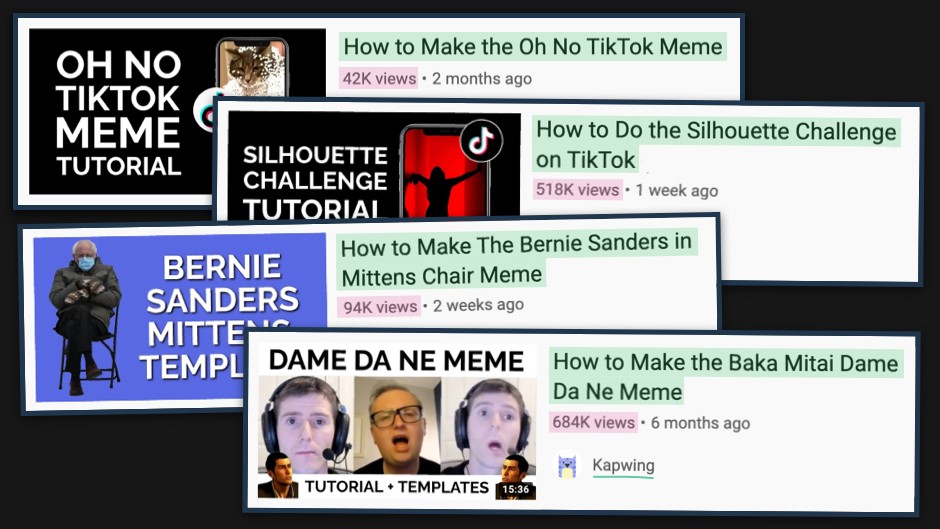 Thanks to Ahrefs for sponsoring. I rely on them to grow my own search traffic.