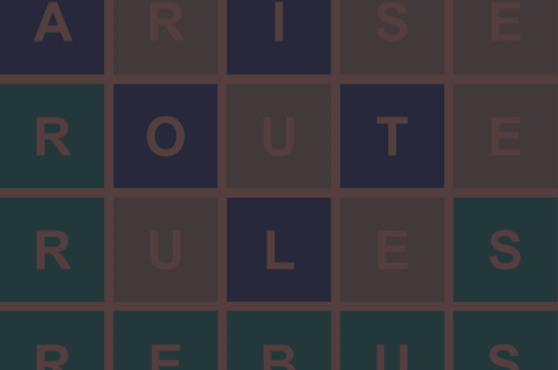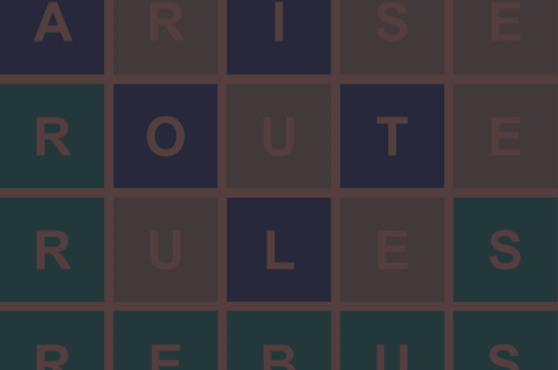 Worldle's referral loop
Wordle is a simple word game that's taken over the world recently.
On 99% of sites if you click "share" you get a link.
On Wordle, if you click "share" your scoreboard is copied to your clipboard for you to paste onto social directly.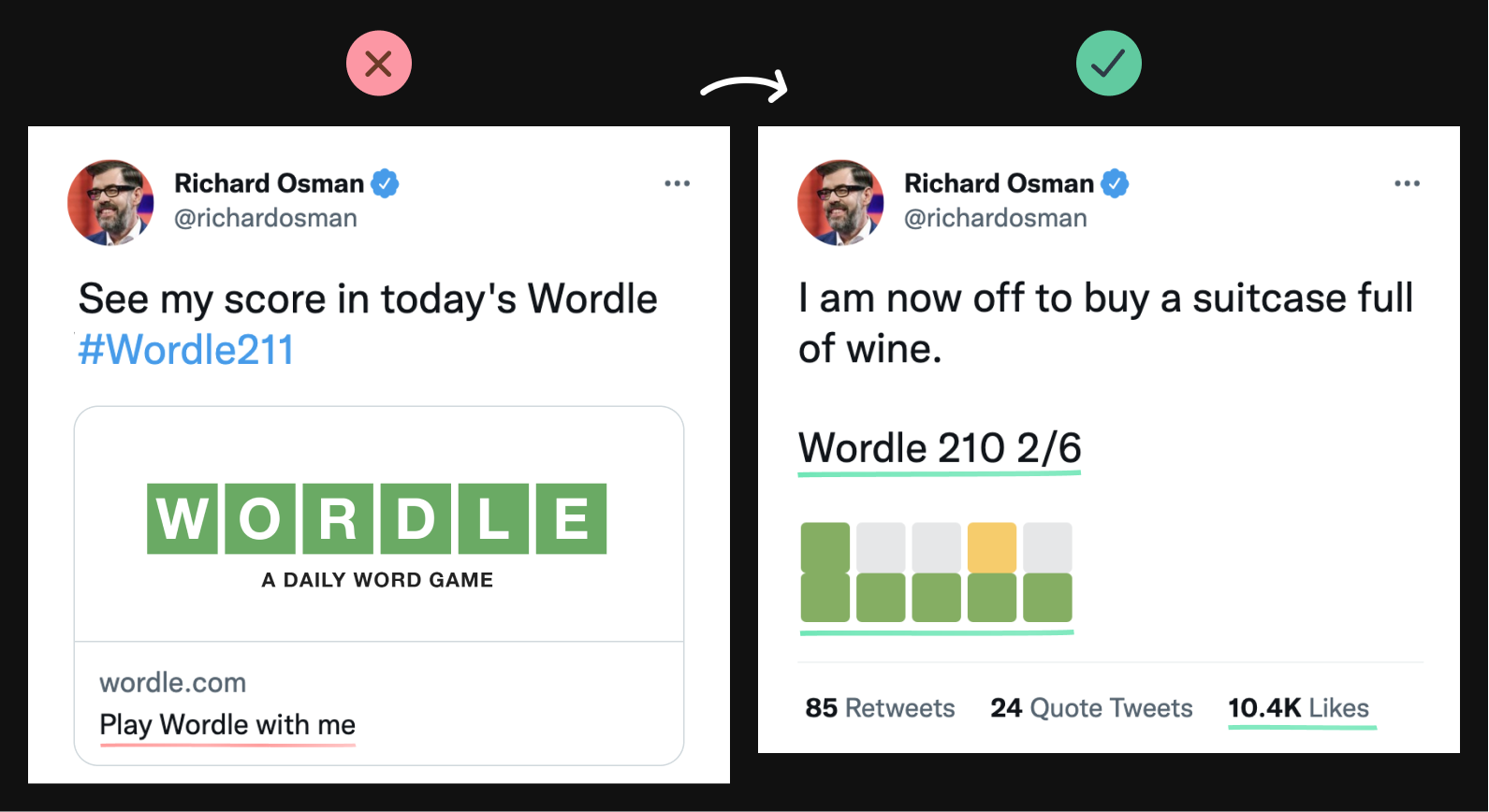 One small change. But it's the difference between a link no one clicks and 50,000 people sharing Wordle every day.