How Convert Kit grew from $1.5k to $100k MRR
This week I read an excellent thread from Nathan Barry explaining how he used direct sales to grow his email marketing platform. Here's four lessons:
1/ Start with a niche
When Convert Kit launched it was just for bloggers.
There's a big difference between "want to try this random new tool?" and "want to try this new tool made specifically for people like you?"
2/ Don't sell, ask about frustrations
Here's Nathan's first email.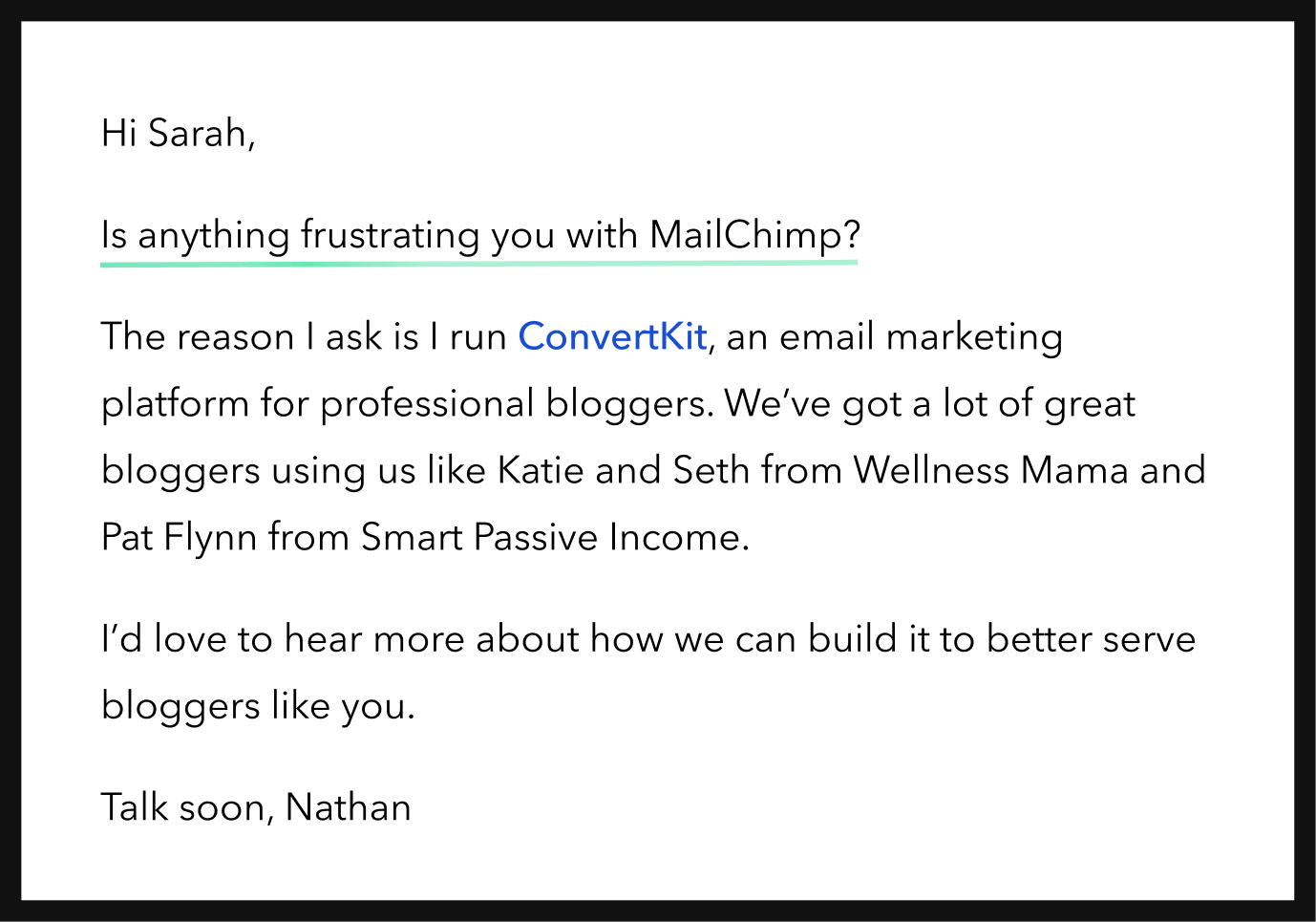 He'd then offer a call to help people through their frustrations and show off Convert Kit.
3/ Remove the biggest objection
Most calls would end with "Sounds great but switching is a hassle..." So Nathan offered to migrate customers for free.
Forms, sequences, templates. One by one.
4/ Always ask for referrals
Once one blogger was set up Nathan would ask for intros to others.
It's 10x easier to persuade a friend's friend than it is to persuade a stranger. Soon referrals drove as many leads as cold outreach.
* * *
Today, Convert Kit makes $29M/yr. To quote Nathan,
"My rate was $5/hr. But you do things that don't scale. Because that enables channels that do scale."
* * *
Thank you to Ahrefs for sponsoring. I rely on them to grow my own search traffic.
Over and out — Harry