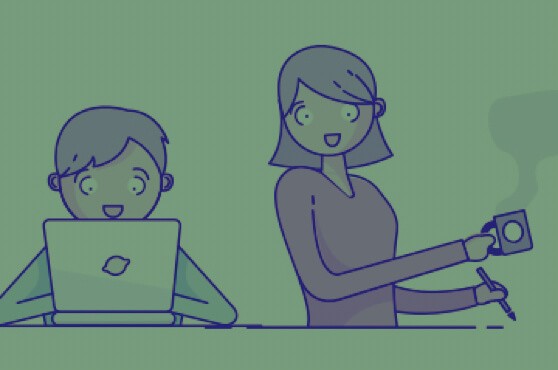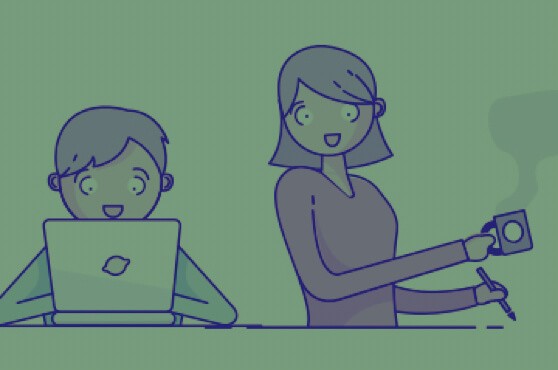 Let your customers write your copy for you
The best copy reads like your customers wrote it.
In the case of Design Academy, this is quite literally the case. On sign up you get sent an email asking "what is your biggest frustration with design?"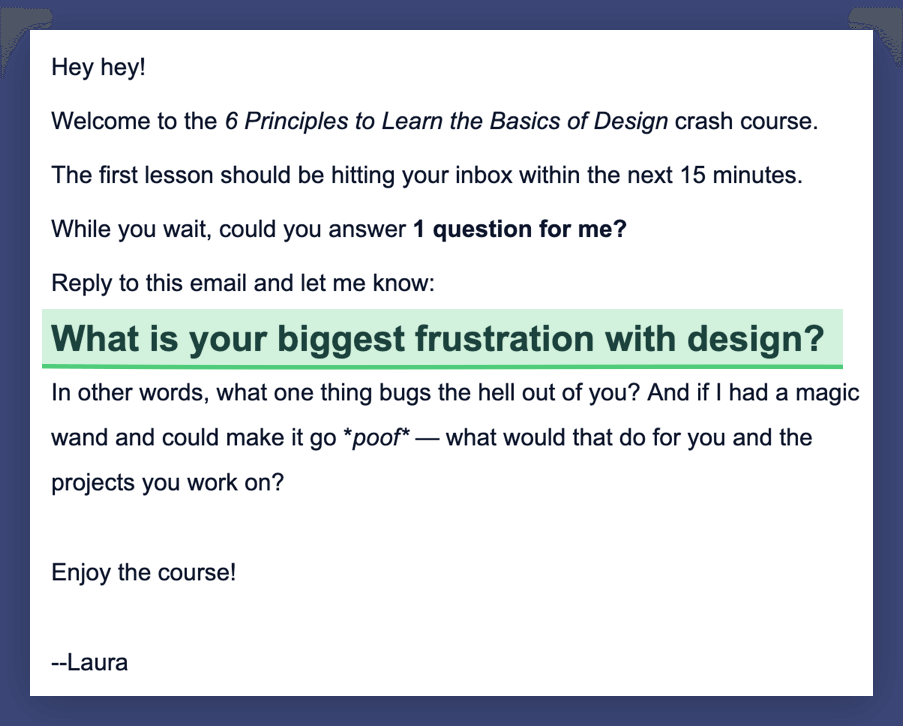 The answers are then saved in one big Google sheet: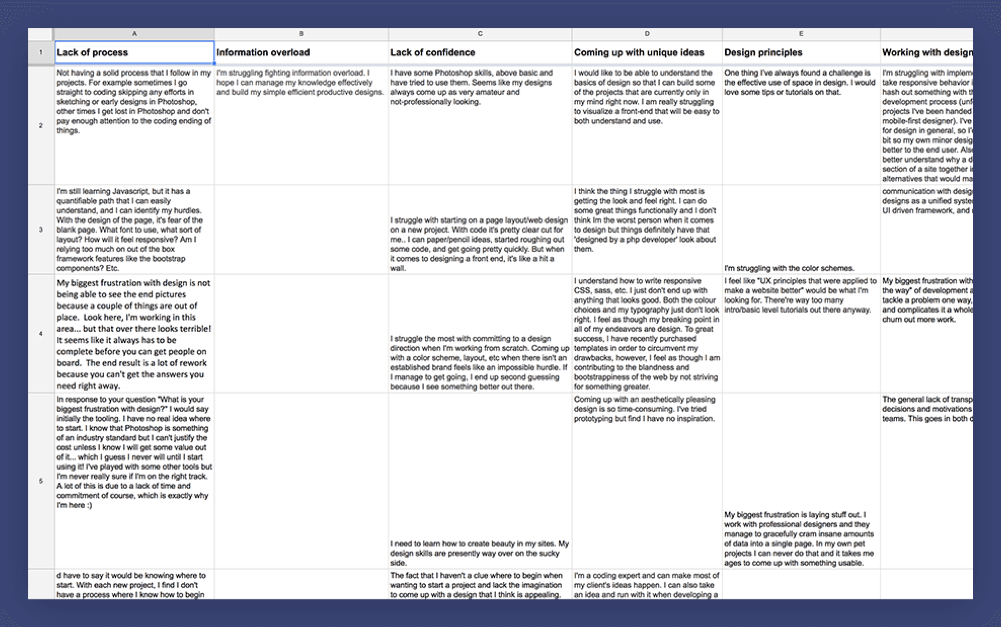 This means when it comes to writing landing page copy Design Academy don't have to guess. They know exactly who their customer is, the language they use and the pain points they want solved.
Instead of writing "catch-all" copy they can write specific copy talking directly to their customer: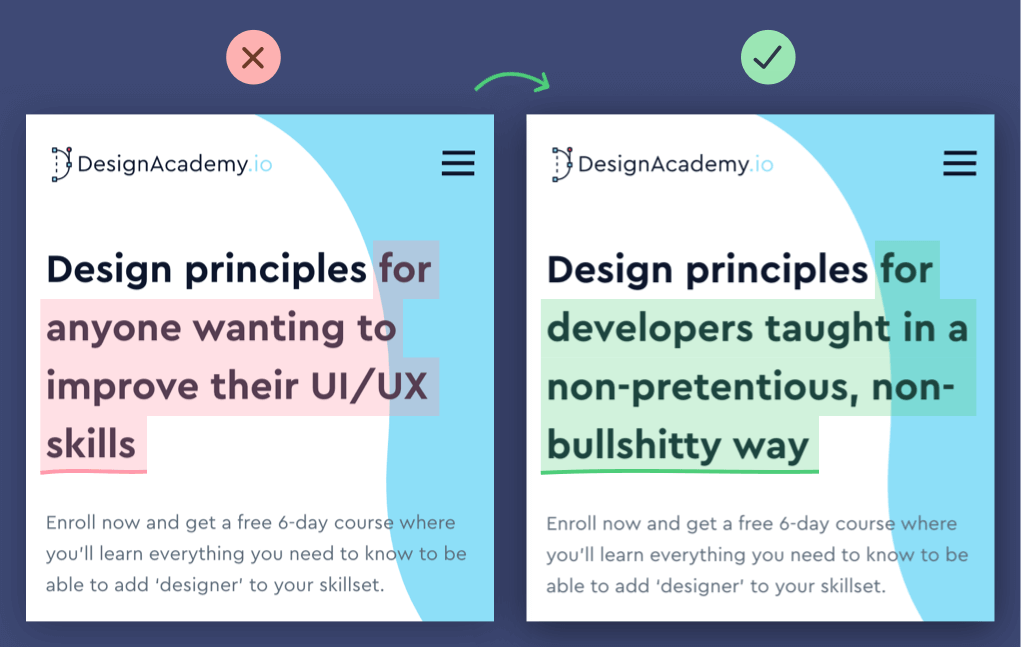 Take the following paragraphs for example: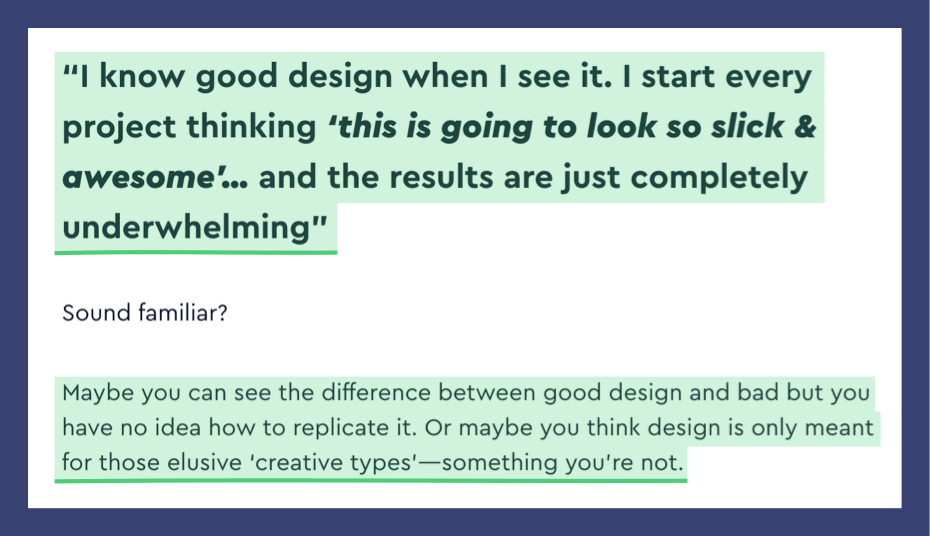 To quote Laura from Design Academy:
We didn't write that. Our customers wrote that. It was a recurring statement that we heard over and over and over again. All we did was listen.
Copywriting doesn't require the perfect line or a flash of inspiration. Just ask your customers questions and let them do the work for you.
Nod of Appreciation
This example comes from an excellent blog post Laura Elizabeth wrote on how to write landing page copy.
Support
If you'd like more real world marketing examples joining the email list is appreciated.