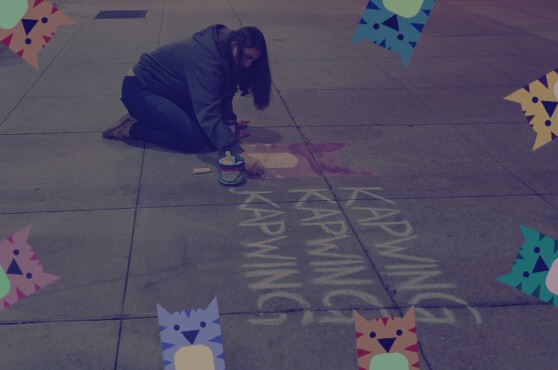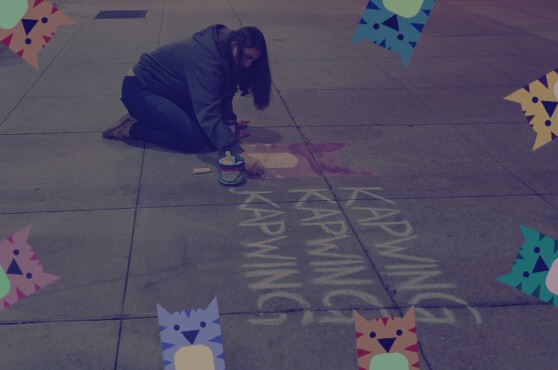 SEO project marketing
Kapwing is an online video editor founded by Julia Enthoven and Eric Lu.
Two years ago it was just like every other new startup. No funding. No organic traffic. No users.
They tried cold emails, ads, posting in Facebook groups. None of it worked. Every single one of Kapwing's first fifteen paying users came from Google.
To quote Julia, "We learned that, for our product, SEO is king." So she and Eric set out on a mission to climb the Google rankings.
This case study focuses on one particular link building strategy they employed. I'm going to call it SEO Project Marketing. It works like this:
1. Make side projects
2. Host them on your own domain
3. Get them in front of the press
The idea is press exposure results in articles (and backlinks). And because the projects are hosted on your own domain any "link juice" flows to other pages on your website helping them rank better.
Using this strategy Kapwing has pulled in more than 480 unique DoFollow backlinks. Today they get an estimated 1.8M organic traffic from Google each month. Fair to say it's mission accomplished.
Press Exposure?!
How do I get my side project in front of the press?
Well, the direct approach is outreach to journalists / bloggers who work in your niche.
The indirect approach is to utilise Product Hunt. Journalists browse Product Hunt for article inspiration. So if you do well there you're rewarded with articles and backlinks.
Julia and Eric made use of both techniques. Let's look at an example:
Back in 2018 a polaroid camera was getting attention for being able to turn photos into cartoon drawings. Eric came across the open-sourced code and turned it into a simple web app illustrating what would happen if you "cartoonify" an image on your computer.
First Eric and Julia launched on Product Hunt. Then they started emailing all the journalists who wrote about the original, sharing their web-app version.
Their reward was 100+ new backlinks: The Verge, Make Use Of, With Google, Resource Magazine, Adafruit, Android Police, Neoteo, Ticbeat
Results
In total Kapwing has launched ten of these side projects. You only have to add together the numbers to see what an effective link building strategy it has been:
• 15 days
• 106 links > 60 Domain Rating (Measure of quality)
• 481 total links
To put in context a guest posting strategy would do well to exceed 15 backlinks in 15 days.
I also want to highlight the quality of these links: 106 from websites with a Domain Rating > 60. We're talking: Wired, Huffington Post, The Verge, Mercury News.
Arguably, thats the major benefit of an SEO strategy targeting press. If you win, your rewarded with high value links.
Summary
SEO project marketing is an example of permissionless leverage.
Permissionless because any startup can implement it. It doesn't require any capital or a strong domain rating.
Leverage because it doesn't tie your outputs (backlinks) to your inputs (time). One great idea can yield 100s of backlinks.
Contrast this to a guest posting strategy where outputs and inputs are connected: 15 days. 15 guest posts. 15 backlinks.
My own Experiment
I've decided to give Julia and Eric's strategy a go myself. The past week I've spent building Startup Gifs: A collection of GIF's to make you laugh and share on Slack.
Today, I'm launching it on Product Hunt. The objective is to pull in some backlinks and get Marketing Examples some exposure: